Be part of our community!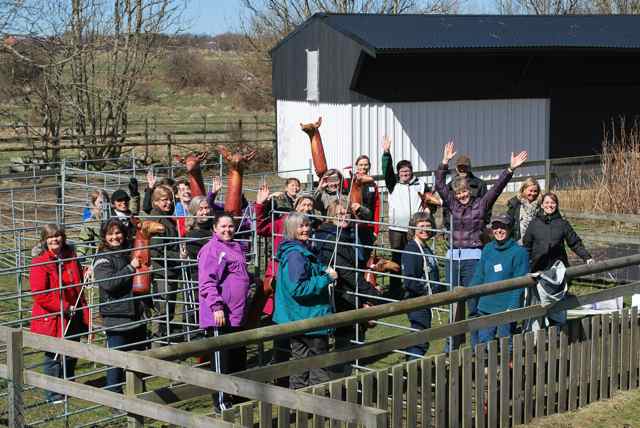 The CAMELIDynamics Community Forum
This incredible online forum provides support 24/7 from Marty as well as people around the world who may have experience with exactly the same problem you are struggling with. We have veterinarians, veterinary behaviorists, breeders large and small all coming together with a common purpose.  The forum is moderated by Marty who reads every post, offers information on most of the post and when she doesnt know the answer brings in a hand picked expert to help.  The Forum is also home to the Guild Library with up to the minute articles and reference material that you can download.  Have a look at the extensive array of topics covered at the CAMELIDynamics Community Forum.
Bi-weekly Newsletter and Training Tip
Every other week you receive a members only newsletter. Martys blog fills you in about everything from gardening with camelid compost to what alpaca owners in Sweden are up to. The Training Tip is a nugget of training advice that keeps you on the cutting edge of new techniques. You also receive a summary of all recent posts with a direct link to the forum so that you can easily keep up with the latest topics and posts.
CAMELIDynamics Consultancy Program
CAMELIDynamics is the most well know and well respected training and handling system in the camelid world. CAMELIDynamics consultants and senior consultants have passed a written and practical test demonstrating competence with the method and are recognized by the organization for their commitment knowledge and skill.  Whether you want to become a consultant or contact one for help the CAMELIDynamics Guild is the place to start.
Discounts on Equipment, Clinics and Workshops
Members enjoy discounts on CAMELIDynamics equipment and events from 5-15% depending on membership level.
Advanced Notice of Workshops and Events and Periodic Special Offers.
Be part of our community!